September 2020
By Julia Masterson
Despite intermittent efforts by the Trump administration to negotiate with North Korea on its nuclear weapons program, talks between the two countries remain stalled, and there is little indication they will resume before the U.S. presidential election in November. Addressing a potential summit between U.S. President Donald Trump and North Korean leader Kim Jong Un before the election, Choe Son Hui, North Korea's first vice minister of foreign affairs, said on July 4 that the United States "is mistaken if it thinks things like negotiations would still work on us."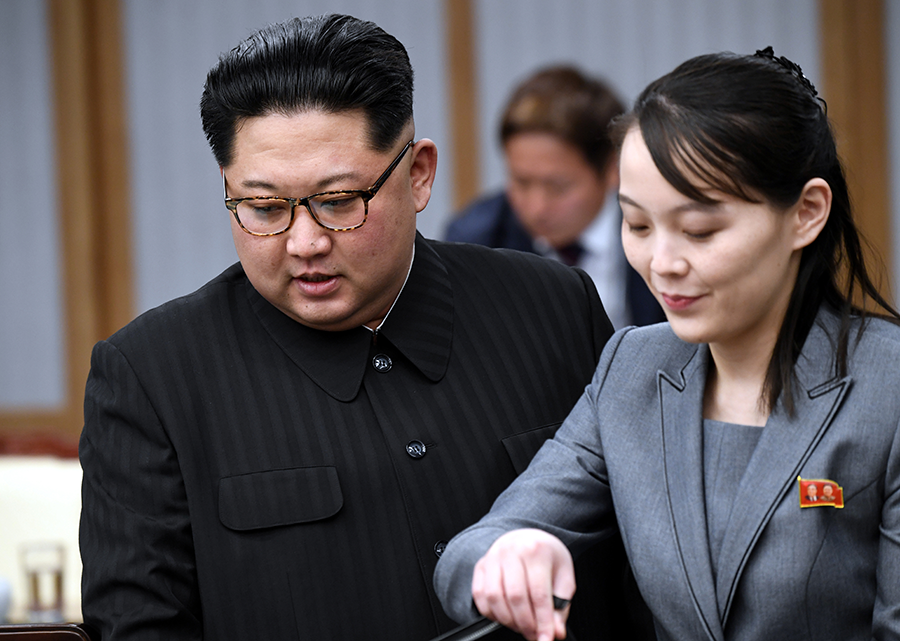 "We do not feel any need to sit face to face with the U.S., as it does not consider the…dialogue as nothing more than a tool for grappling [with] its political crisis," she added.
But the prospect for future diplomacy between the United States and North Korea is not entirely moot. In a July 10 statement carried by the state-run Korean Central News Agency, Kim Yo Jong, who heads the Central Committee of the Workers Party of Korea, said that the previous "theme" of North Korean-U.S. negotiations, "'denuclearization measures versus lifting of sanctions,' should change into a formula of 'withdrawal of hostility versus resumption'" of negotiations.
Kim Yo Jong is the sister of North Korea's leader.
"I am of the view that the…summit talks are not needed this year and beyond," she said, adding that her position "does not necessarily mean the denuclearization is not possible. What we mean…is that it is not possible at this point in time."
"I remind the U.S. that denuclearization on the Korean peninsula can only be realized when there are major changes made on either side, i.e., the irreversible, simultaneous major steps to be taken in parallel with our actions," she noted.
She did not elaborate on North Korea's negotiating position, but said that Pyongyang's previous offer to permanently dismantle the nuclear facilities at the Yongbyon complex in exchange for partial sanctions relief is no longer on the table. That offer was withdrawn after the Trump administration demanded an additional concession by North Korea during the second Trump-Kim summit in Hanoi, in February 2019. (See ACT, March 2019.)
Kim Yo Jong's statement is consistent with earlier sentiments by officials in Pyongyang suggesting that the United States must reform its approach to North Korea if it seeks a diplomatic solution to the nuclear crisis at hand. The Trump administration has engaged in negotiations with North Korea on an intermittent basis since 2018, but Washington continues to demand that North Korea fully denuclearize before yielding any benefit of doing so. Washington also continues to hold the threat of mounting sanctions over Pyongyang in an attempt to economically force North Korea's denuclearization. To this, Kim Yo Jong said in her statement, "we are fully capable of living under sanctions, so there is no reason for us to be driven" by the United States.
Rather, she said that U.S. sanctions have little influence over North Korea's decision-making. She stated that, in her reference to "major changes from the other side," she did "not mean the lifting of sanctions."
Kim Yo Jong's address clearly outlines North Korea's conditions for renewed diplomacy with the United States, but it remains unclear whether negotiations will resume ahead of the election. The Trump administration has not commented on her statement, but during a July 10 visit to Japan, Steve Biegun, the U.S. special representative for North Korea, emphasized the "continued U.S. readiness to engage in dialogue" with North Korea.