September 2020
Iran and the International Atomic Energy Agency (IAEA) reached an agreement that will allow inspectors to access two sites in Iran as part of the agency's investigation into possible undeclared nuclear activities and materials.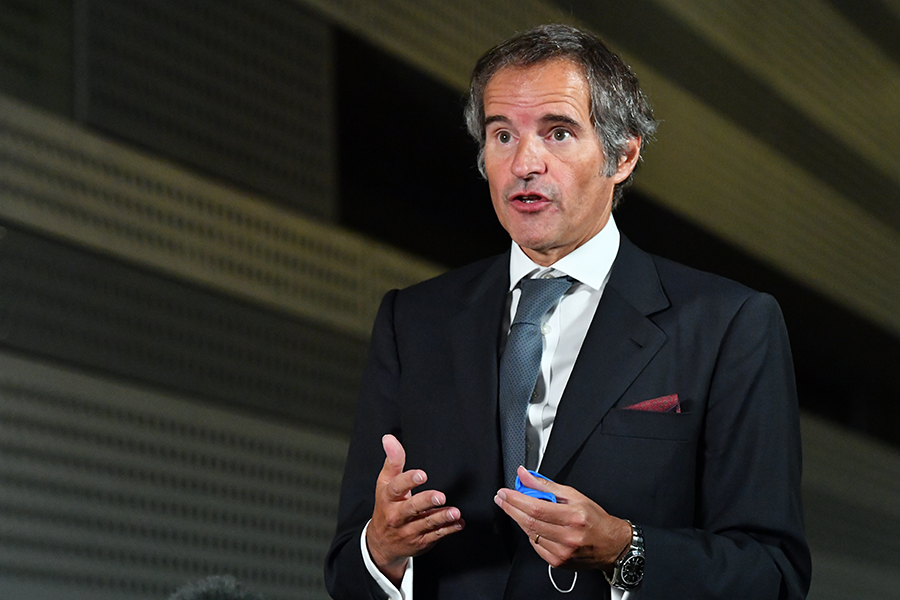 The agreement was announced Aug. 26 during IAEA Director-General Rafael Mariano Grossi's trip to Tehran. The agency first requested access to the two locations, which are not part of Iran's declared nuclear program, in January 2020.
According to IAEA reports issued in February and May, the nuclear activities and materials at the two undeclared locations pertain to Iran's pre-2003 nuclear weapons program and are not ongoing. The IAEA's 35-member Board of Governors passed a resolution in June calling upon Iran to cooperate with the agency's investigation.
Iran told the IAEA in June that it was willing to comply with the agency's requests, but certain legal ambiguities needed to be addressed.
The joint IAEA-Iran statement said that Iran will voluntarily provide IAEA inspectors with access to the two locations specified by the IAEA and will facilitate "the IAEA verification activities to resolve these issues." The statement said a date for the inspection was set, but did not provide any detail on when the IAEA visits will occur.
The Aug. 26 statement said that in the "present context" the IAEA does not "have further question to Iran and further requests for access," but looking forward, Grossi told reporters in Vienna the same day that "if we have information that warrants asking questions and, if necessary, access, we will do it."—KELSEY DAVENPORT